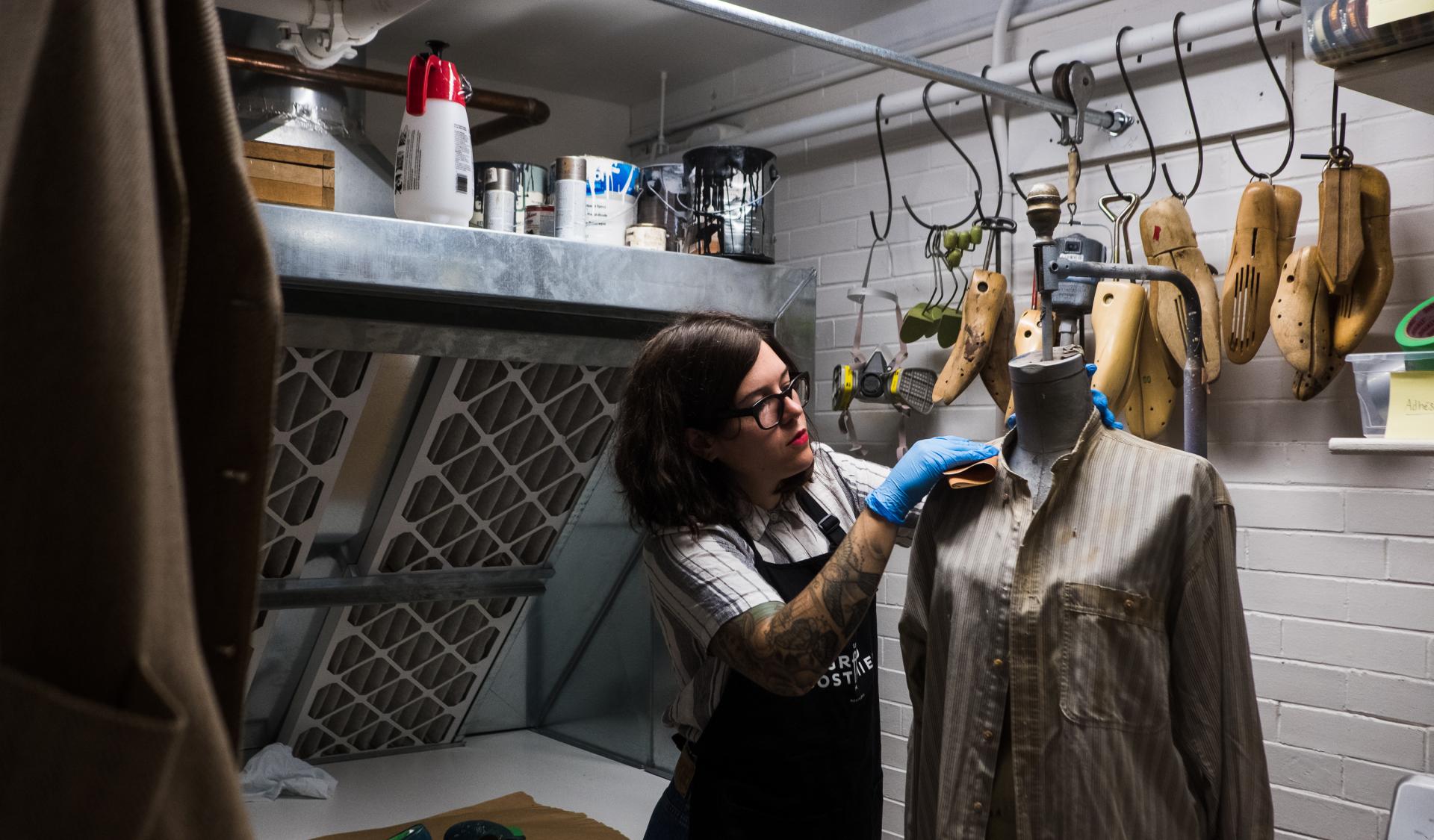 See our Price list
Our fully equipped, 700 sq. ft. workshop contains two dressing rooms, one laundry room and one dye and distressing room.

Space rental
You can rent our workshop to complete a project with your own team or call on our team of seamstresses. The workshop rental includes a cutting table, a sewing machine, a serger, an iron and basic supplies, as well as access to the laundry room and mannequins of various sizes and expert advice from our Head of Workshop.
Dye and distressing room rental
We provide access to a distressing room equipped with a dyeing burner and pot, washing machine, industrial sink, exhaust fan and basic supplies (salt, vinegar, bleach, brushes and tools).
Contact us at atelier@grandcostumier.com or 438-896-4646 or visit our Contact page to get in touch with one of our costumers to make a rental.