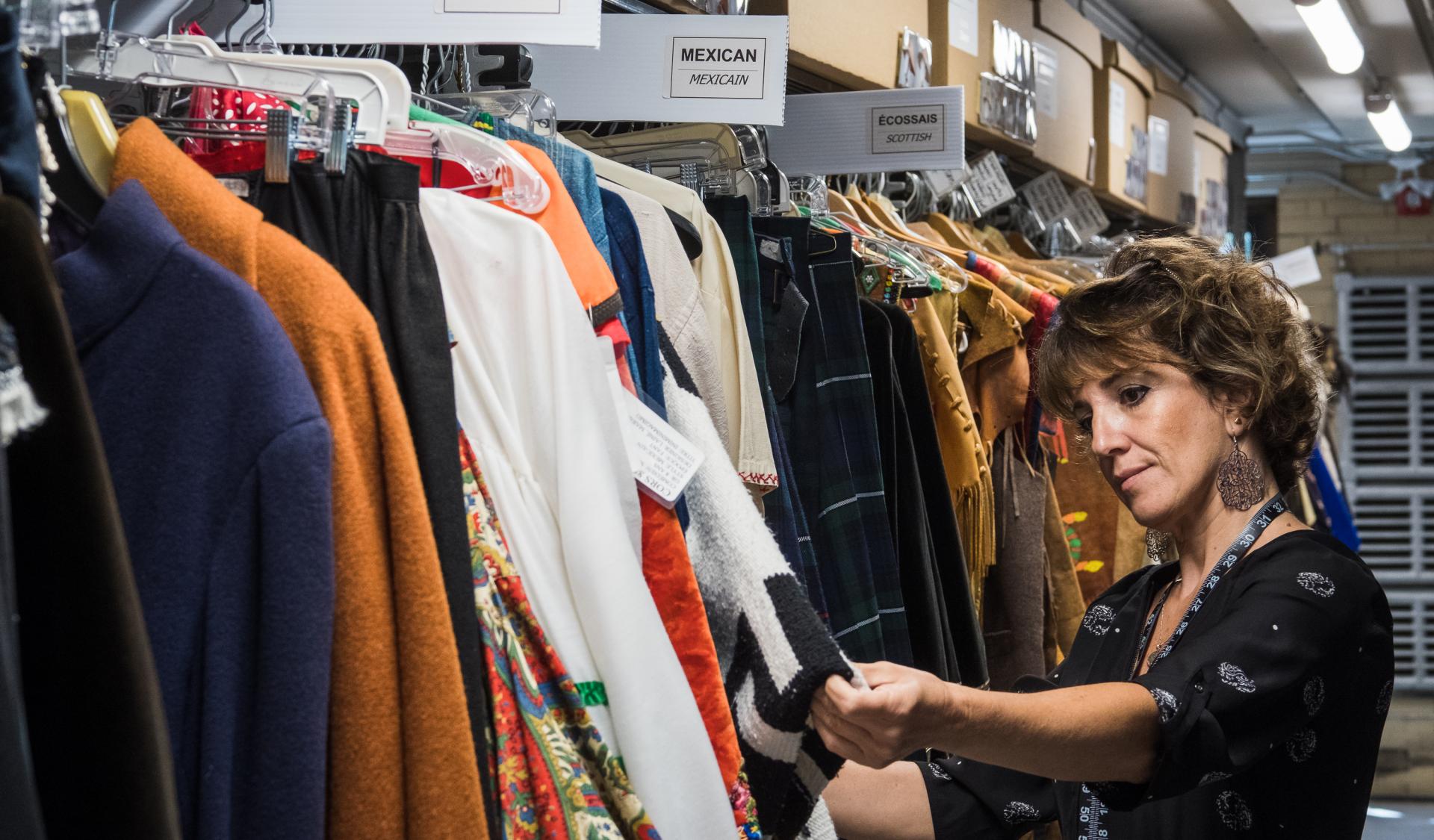 Our services are exclusively intended for professional or emerging creatives associated with a media production, the performing arts or an educational institution offering an art program. No services are offered to individuals.
1-SCHEDULE AN APPOINTMENT
This will allow us to prepare for your arrival and make your visit more efficient, as well as avoid wait times for costume listing. Make your appointment online.
2-SELECT YOUR COSTUMES
Our costume house operates on a self-serve basis. The staff can direct you to the appropriate sections and answer your questions for a duration of 15 minutes. It is your responsibility to know the specifics of the costume, otherwise it is suggested that you use our costumer services. Costumes can be placed on hold for a period of two (2) weeks at no charge.
3-RENT YOUR COSTUMES
At the time of rental you will need to fill out a form with the details of your project, as well as provide a credit card and identification. You can also fill out the project form in advance.
You will receive a rental list via email which includes each item, their descriptions and prices, as well as an estimate of the total cost in order to facilitate costume tracking and budgeting.
4-RETURN COSTUMES AND COMPLETE PAYMENT
You can drop off your costumes at any time during our business hours. Once the return has been processed you will receive the invoice by email.
The minimum rental amount is $40 before taxes and applicable discounts.
Rates include cleaning and use of fitting rooms by appointment.
Prices are based on a one (1) month rental. We also offer a one (1) week rental rate (50% of the monthly price) as well as a fitting rate (25% of the monthly price.) For long term rentals: the first month is 100%, the 2nd month is 75%, the 3rd month is 50% and the 4th month (and more) is 25% of the monthly price. See our sample price list.
Accepted methods of payment are Interac payment, bank transfer, corporate cheque, and credit/debit cards.
Personal cheques are not accepted.
All invoices are due within 30 days of receipt.