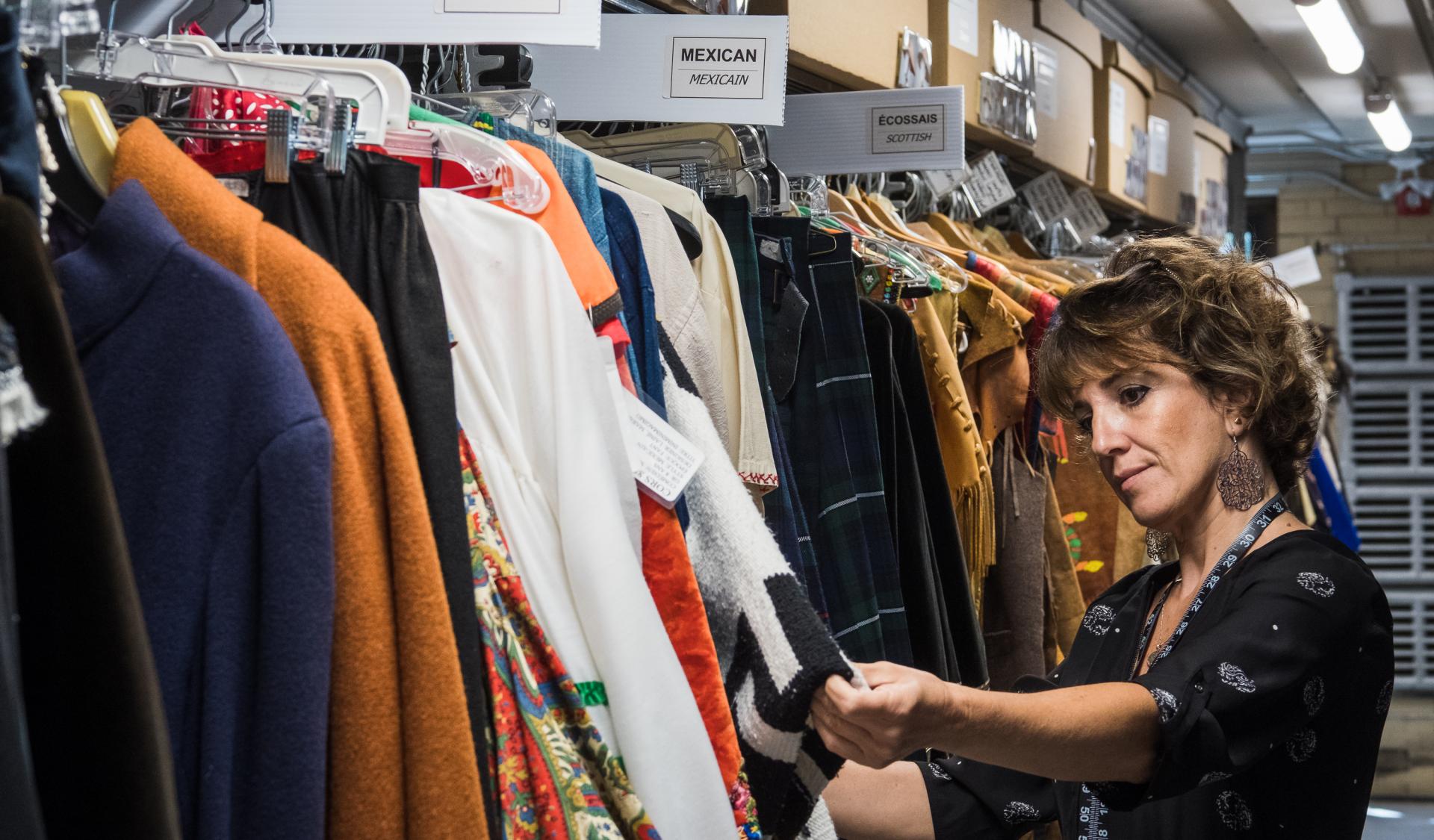 - Our services are exclusively available to up-and-coming and professional designers involved in media or performing arts productions, or enrolled in an educational institution with an arts program. We do not provide services to the general public.
- We strongly recommend making an appointment. This allows us to better prepare for your visit and make the most efficient use of your time.
- We offer research and silhouette composition services to help you with your selection.
- Our rates include costume cleaning and laundering fees and the use of our dressing rooms.
- Our rates are based on a one-month rental. We also offer a weekly rental rate, as well as a 3-day or 5-day fitting rate.
- To minimize the stress associated with budget constraints, we can produce a fixed-rate cost estimate for major projects.
- We consider trade-ins for costume production services and can offer costume production for first-time rentals.
- Every rental must be secured with a valid credit card.

- We accept the following methods of payment: Bank or Interac transfer, Paypal, company cheque, Visa, Mastercard or debit card. Personal cheques are not accepted.

- Payment terms are 30 days. After 30 days, the payment will be automatically charged to the credit card.