The 1940s: An impressive evolution in women's fashion.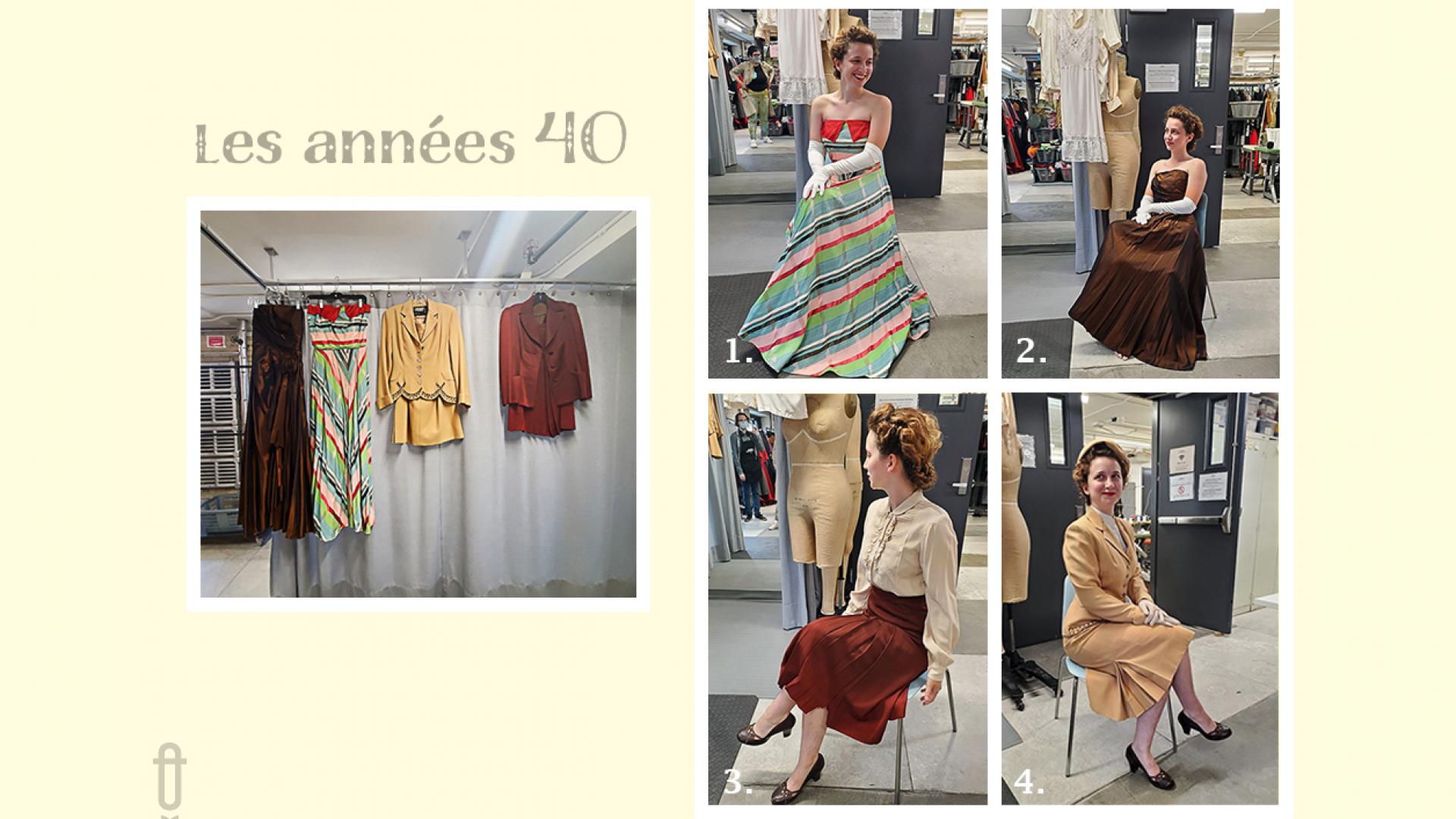 The 1940s were a defining decade because of its geopolitical environment. With the war, the economic crisis and the change in mentality, a lot has changed during this period. Fashion is no exception to the rule. Indeed, women's clothing is subject to change as war radically changes their daily lives. They are now called upon to work to make up for the lack of manpower. Restrictions are spreading in fashion as skirts and dresses are shorter and less baggy. Tailors take more place in women's fashion. The lack of clothes due to the recession means you have to be creative and reuse the outfits.
However, as the economy rebounded in the late 1940s, we noticed that women regained their femininity and wore more flamboyant and baggy evening wear. These outfits show off the shoulders, with a defined waistline and an emphasis on their neckline. It is amazing how fashion keeps pace with the evolution of society.
Dress 1: This colourful dress is perfect for the summer. The striped satin in a great example of what was in style at the time. The Bustier top and circular skirt set this dress around 1946-48.
Dress 2 : This draped taffeta evening dress would be best worn in the fall dated in the 1940s. This Gown would be worn with long gloves for a fancy night on the town but never with a hat.
Skirt suit 1: This rust coloured bengaline skirt suit is a perfect example of the attire worn by a typical woman from the 1940 -1944. Perfect for working in an office as a secretary or to go shopping. You can see some classic details such as the covered buttons and a front pleat at the front.
Skirt Suit 2: This pale ochre wool skirt suit would have been worn after 5p.m. and is typical of the 1940s. The pearl details make women of the time would have worn this suit for a dinner at a restaurant a cocktail or an evening at the theatre. You can see that the skirt has pleats on the side for ease in seating. This suit was created in Quebec by a company called Paquet II.