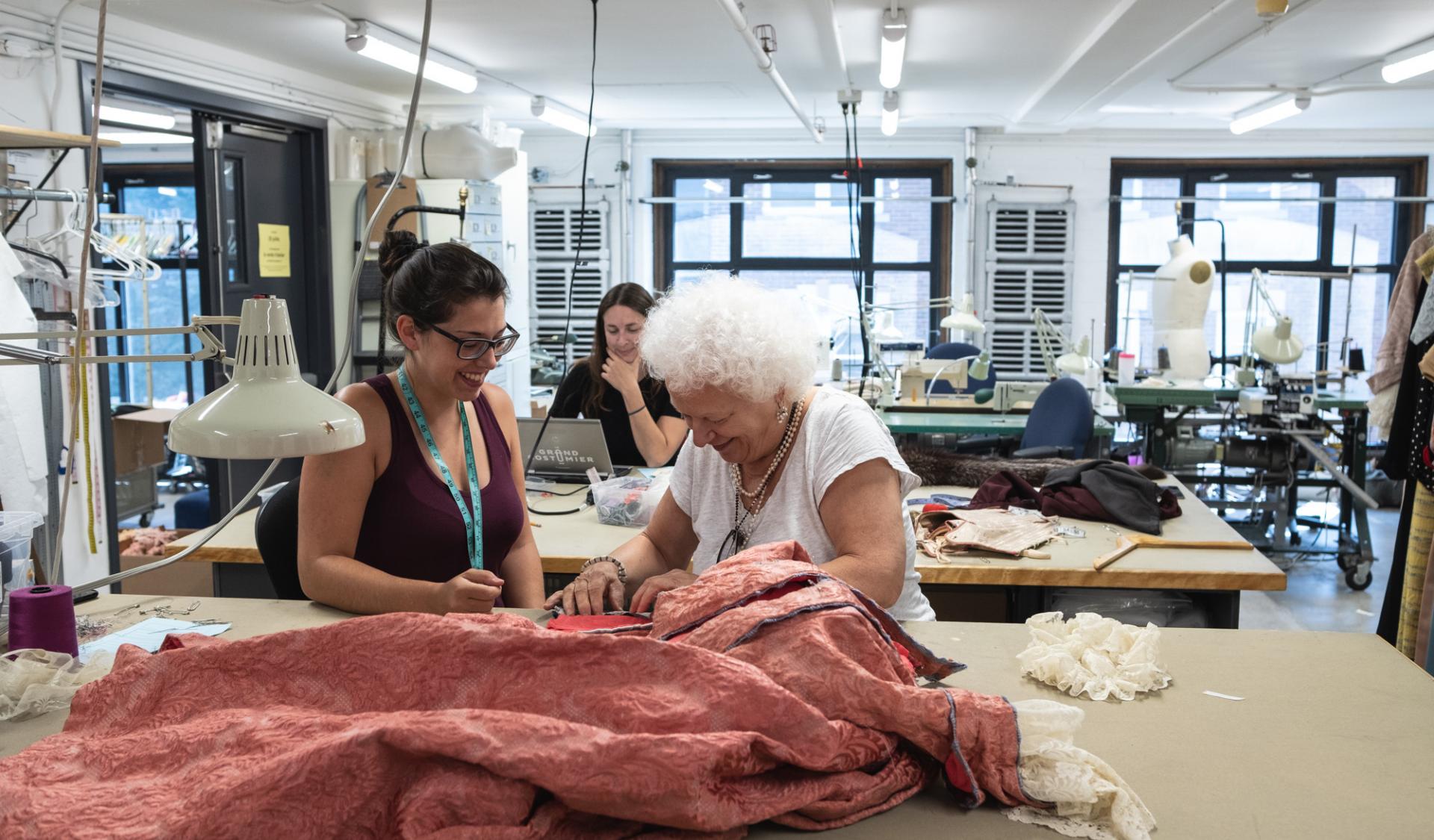 Our fully equipped, 700 sq. ft. workshop contains two dressing rooms, one laundry room and one dyeing and textile finishing room. We also rely on more than 50 outside experts and specialized organizations who work with us on a per-project basis. Our team of seamstresses can carry out any type of project, from alterations to custom made confections.
See the List of workshop equipment

See our Price list
Contact us for any requests: atelier@grandcostumier.com or at 438 896-4646
Alterations and Repairs
Our alteration and repair services are both fast and professional and can be applied to rented costumes or to external items that you bring on site.

Custom made confections
We provide complete costume-making services, from beginning to end: sketches, materials research, patterns, cutting and confection.
Costume-making requests must be received at least four (4) weeks before their delivery date for smaller projects, and at least eight (8) weeks in advance for more complex projects.
Once we have received a list of your needs, we require three (3) working days to produce a cost estimate. Should you need your cost estimate earlier, fees will apply.
Thanks to an external partnership, we can also produce armour and leather costumes and accessories. Contact us for further details.
Dye and distressing room
We provide access to a dye and distressing room equipped with a dyeing burner and pot, washing machine, industrial sink, exhaust fan and basic supplies (salt, vinegar, bleach, brushes and tools).
Laundry room
The laundry room has two stacked washer-dryer sets, as well as line drying accessories and a full range of laundry and cleaning products.
Workshop Rental
You can rent our workshop to carry out a project with your own team or call on our team of seamstresses. The workshop rental includes a cutting table, a sewing machine, a serger, an iron and basic supplies, as well as access to the laundry room, mannequins of various sizes and expert advice from our Head of Workshop.
Equipment Rentals
We also rent various types of equipment that can be used in-house or on location, including mannequins, patterns, moulds and garment and transportation bags.